Bol, Croatia
Kamp Kanun located in Bol is a place of peace to find yourself and rest. Enjoy the beautiful beaches, take a yoga class or enjoy a massage at the campside. It´s a place to meet old friends and get to know new ones. The evenings at the terrasse are nice to connect with the other campers easily.
It doesn´t matter how old you are, where you´re from or if you are a backpacker or on family vacation. Bol is a place where everyone is welcome and at home. Beyond doubt it is a place to loose your heart and find your soul. Most people want to come back here, some people just stayed longer than expected.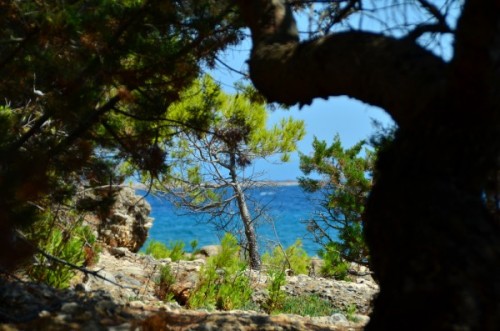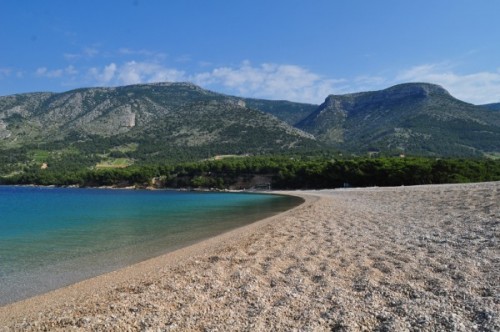 Formerly the population of Bol lived from fishing and wine growing. Today it´s a holiday destination visited by many loyal customers year by year. Who came to Bol once never forgets the beautiful magic place at the coast of the Adria.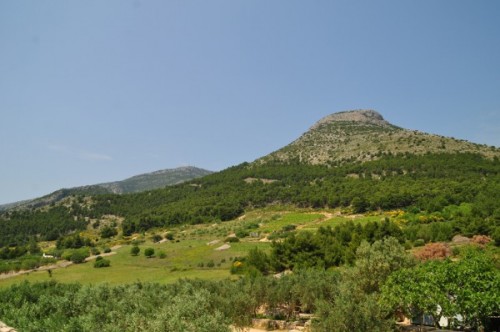 Known as one of the most marvelous places on the Croatian Coast, you can find beaches like paradise and spectacular Nature with mountains and woods of pine. The romantic village with stone houses and little alleys are coming to life in spring until autumn.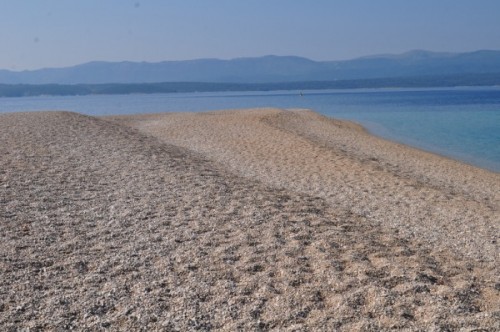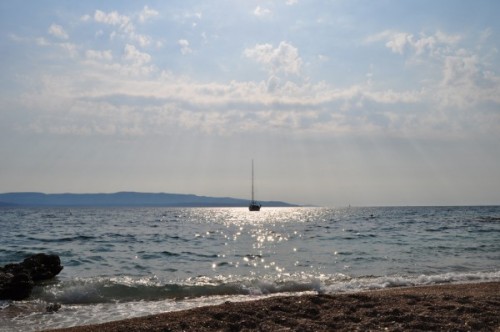 Bol is known for the beach Zlatni Rat. It looks like a white crescent
pointing in the Adria.
There you can find lots of sailboarding and swimmers. The beach has it´s own special of being windless for swimmers on the one side and perfect wind conditions for sailboarders on the other. A magical experience and one of many wonders created by nature.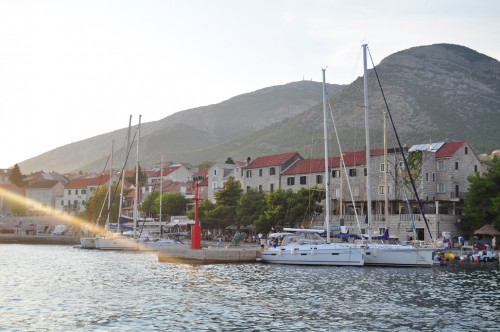 But the Zlatni Rat is not the only special of the village Bol. There are hidden bays like Paradise between the caves of the coast, breathtaking an unforgetable.
Discover the dominican convent and the dragon cave, and be part of the summer culture festival in juli and august.